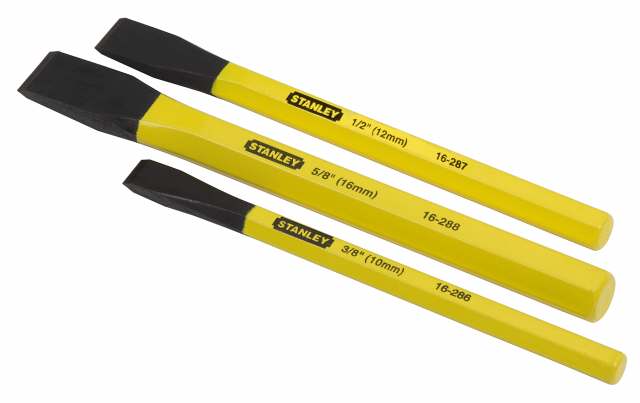 HSL 1628-6

16-286 3/8"*5-9/16" STANLEY COLD CHISEL

1) One piece construction forged from chrome vanadium steel for increased strength and durability.
2) Hardened, quenched and tempered for long life and added safety.
3) Powder coat finish for increase visibility.
4) For cutting, shaping wrought iron, cast iron, steel, brass, bronze, copper, aluminum, bolts, nuts and rivets.