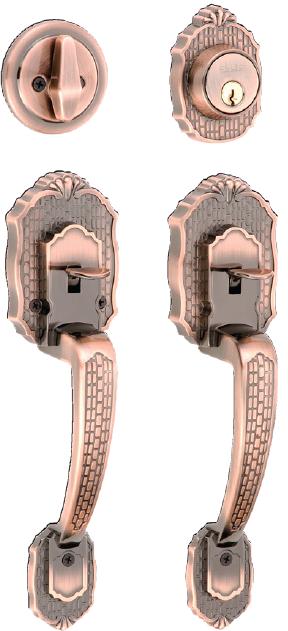 SXL 0180-MAC

HP180-AC EX-LOC DOUBLE ENTRANCE HANDLESET-MADRID

Ex-Loc's lockset is made from high quality raw meterial, the product enfficient performance that definately last longer.
The product is manufactured according to ISO 9001, best at all, it can be matched / replaced with other existing lock system.
1) Cylinder produced by using fine brass for better precision.
2) Compatible to key system.
3) Well designed deab latch provide smooth & lasting operation.
4) 5 Years warranty.