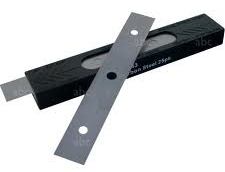 HCT 0603-SS

MK3 REPLACEMENT BLADE-S.S. (25PCS)

Double edge 6 inches blade give you eight times the scraping width as compared to most ordinary scrapers.
The blade material is stainless steel to prolong longer usage and width size is 150mm*0.20mm.
The blade came with economy pack, 25 pcs for regular user.